Fuzitoo is a free Sokoban player, a logic game with simple rules that is fun to play. Levels can range from very easy to very tricky.
Fuzitoo runs under Windows. It features:
A modern, beautiful, super easy user interface, with a ribbon and thumbnails.
Multiple themes, to make its look match your taste and mood.
An HTML help with a quick start page and lots of screenshots.
Private notes to flag levels your own way.
A text-based level search dialog, also parsing your private notes.
A search for similar levels dialog.
Undo/redo at normal or very high speed.
Snapshots to quickly go back to a desired situation.
An integrated solver, Festival, that can also be used to only give a hint.
Configurable pusher speed.
Multiple views to help those who want to optimize their solution. In Multi-view, you can easily copy paste the end of the path from one view to another.
About 2000 levels to start with. More can always be imported.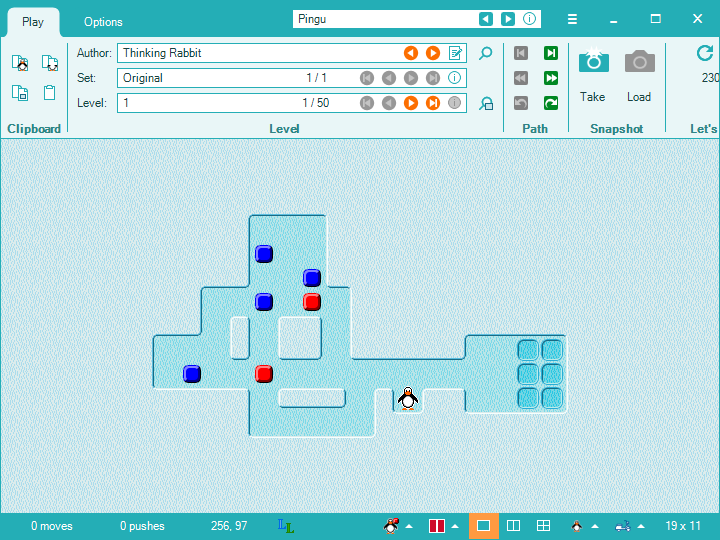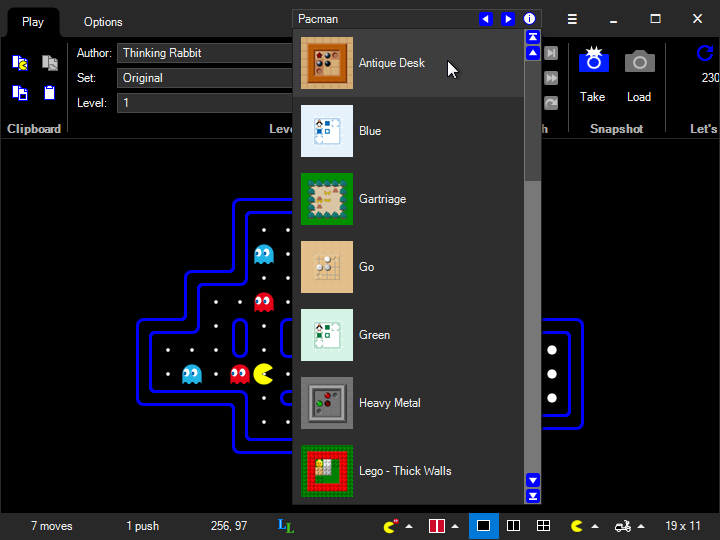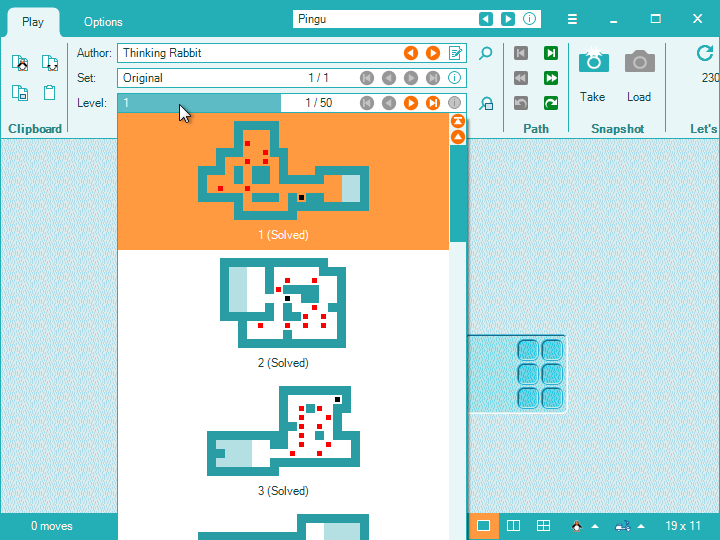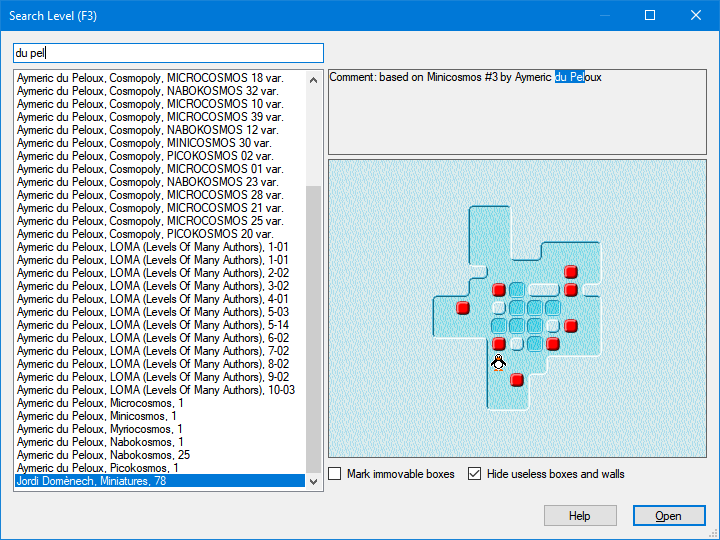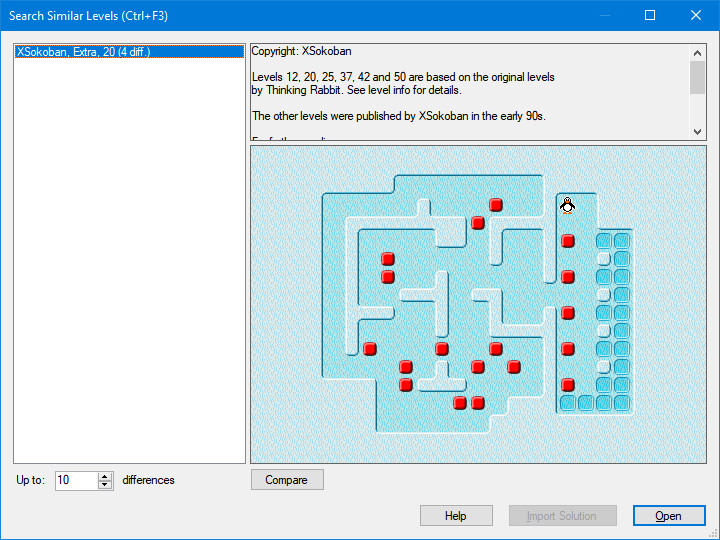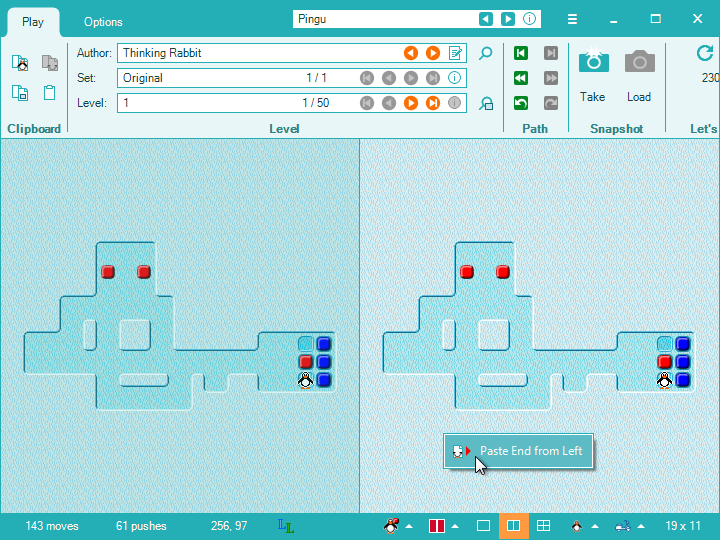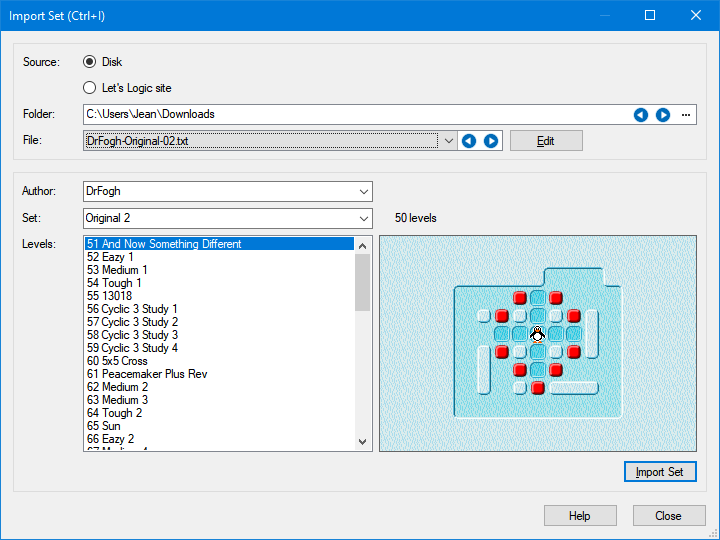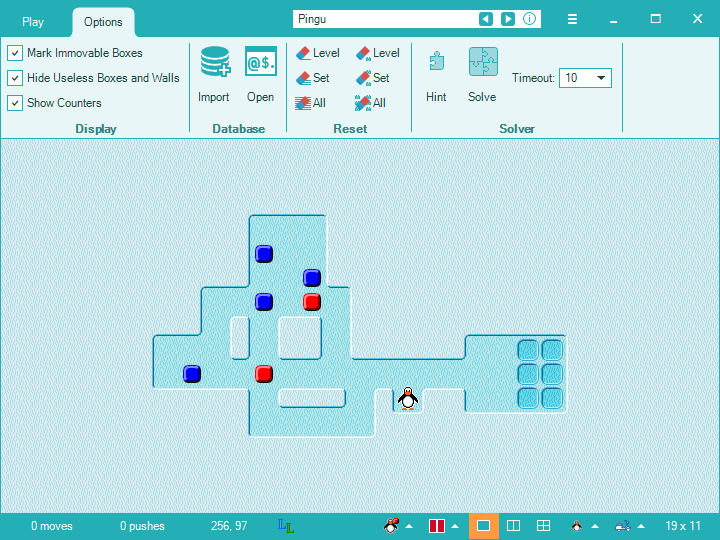 &nbsp
© Copyright 2003-2022, Jean Van Laethem